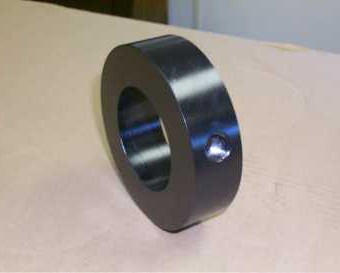 Product Resources
Bleed Rings 
Your Partner in Industrial Piping Solutions
At Flowell, we take immense pride in being your go-to source for high-quality solutions addressing all your industrial piping needs. Our unwavering commitment to excellence is evident in the extensive range of meticulously designed products that consistently meet the highest performance and reliability standards. Among our offerings, the bleed ring stands out as a crucial component dedicated to upholding the integrity and safety of your piping systems.
Crucial Role in Various Industries
Bleed rings, a cornerstone of our product lineup, play a pivotal role across diverse industries such as oil and gas, chemical processing, power generation, and more. These seemingly simple yet highly effective devices excel in isolating, bleeding, or venting pressure from pipelines or vessels. With their exceptional construction and functionality, bleed rings offer a reliable solution for optimizing system efficiency, preventing leaks, and ensuring operational safety.
Controlled and Measurable Bleed-Off
One of the key advantages of incorporating bleed rings into your system is their ability to provide controlled and measurable bleed-off. This feature allows for a precise method of reducing pressure and releasing fluids or gases in a measured manner. The result is accurate diagnostics, streamlined maintenance, and comprehensive performance assessment, making bleed rings an invaluable asset in any operational environment.
Meticulously Crafted for Durability
Flowell's bleed rings are meticulously crafted from high-quality materials, including carbon steel, stainless steel, and other alloys, ensuring exceptional durability and resistance to corrosion. Recognizing the unique requirements of each industry and application, we offer a diverse range of sizes, pressure ratings, and configurations. Our team of experts is readily available to assist you in selecting the bleed ring that best aligns with your specific needs.
Rigorous Quality Control for Reliability
Every Flowell bleed ring undergoes rigorous quality control procedures to not only comply with industry standards but also exceed customer expectations. Our commitment to quality and safety is embedded in every step of our manufacturing process, guaranteeing products that are reliable and environmentally conscious. Rest assured, our bleed rings are designed to deliver exceptional performance and long-lasting service for years to come.
Straightforward Installation for Maximum Efficiency
Installing our bleed rings is a straightforward process, ensuring minimal downtime and a streamlined experience. Engineered with precision and featuring a flanged design, each bleed ring allows easy bolting to the pipeline or vessel. This user-friendly design ensures hassle-free installation and maintenance, ultimately maximizing operational efficiency.
Customer Satisfaction as Our Priority
At Flowell, customer satisfaction is our top priority. We aim to exceed your expectations in every aspect, providing exceptional customer service, prompt delivery, and technical support to address any queries or concerns. Whether you need guidance on bleed ring selection or assistance with installation, our responsive team of experts is always here to help you achieve optimal results.
Enhancing Safety, Efficiency, and Reliability
Bleed rings are indispensable for maintaining the safety, efficiency, and reliability of your industrial piping systems. With Flowell's range of high-quality bleed rings, trust our commitment to delivering excellence in performance, durability, and customer service. Contact us today to discover how our bleed rings can enhance the performance and safety of your operations.