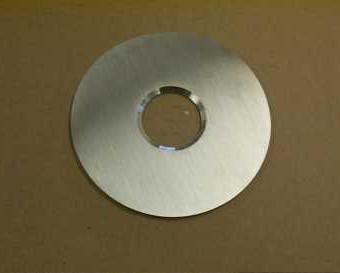 Product Resources
Orifice Plates 
At Flowell, we take great pride in offering our customers high-quality solutions for all their flow measurement needs. Our extensive range of products includes universal and paddle type orifice plates designed to provide reliable and accurate flow measurement in various applications.
When it comes to measuring flow rates, orifice plates have proven to be one of the most widely used devices. Our Universal Type Orifice Plates are meticulously engineered using robust materials such as stainless steel, ensuring their durability and resistance to corrosion. These plates are designed to fit seamlessly into existing pipelines, making installation a breeze.
One of the key advantages of our Universal Type Orifice Plates is their versatility. These plates are suitable for use in different industries, including oil and gas, chemical processing, water and wastewater treatment, etc. Our plates are available in a range of sizes and materials, allowing you to select the perfect fit for your specific application requirements.
Accuracy is paramount when it comes to flow measurement, and our Universal Type Orifice Plates deliver exceptional precision. Each plate is carefully calibrated to ensure accurate readings, enabling you to confidently monitor flow rates. Our plates adhere to internationally recognized standards, guaranteeing their reliability and accuracy and minimizing potential errors in flow measurement.
When it comes to maintenance, our Universal Type Orifice Plates are designed with convenience in mind. We understand that downtime is costly, which is why our plates are easy to clean and inspect. This allows for quick and hassle-free maintenance, reducing the impact on your operations. Investing in our orifice plates allows you to enjoy efficient flow measurement without compromising productivity.
Safety is paramount in any industrial setting, and our Universal Type Orifice Plates are designed to prioritize this aspect. With their robust construction and reliable performance, our plates ensure the smooth flow of fluid while minimizing the risk of leaks or accidents. We adhere to strict quality control measures throughout manufacturing to ensure that our products meet stringent safety standards.
At Flowell, we are committed to delivering exceptional customer service. Our team of experts is always ready to assist you with any inquiries or concerns you may have regarding our Universal Type Orifice Plates. We understand that each application is unique, so we take the time to understand your specific requirements and provide tailored solutions. We aim to ensure you receive the right product and support for a seamless flow measurement experience.
In addition to our Universal Type Orifice Plates, we offer a comprehensive range of accessories to complement your flow measurement system. These include gaskets, seals, flanges, and other components designed to work seamlessly with our plates. This allows you to build a complete and reliable flow measurement solution backed by Flowell's expertise and commitment to quality.
Investing in our Universal Type Orifice Plates means investing in accuracy, reliability, and longevity. With our plates, you can confidently monitor flow rates and optimize your processes with minimal disruptions. Whether you require precise flow measurement in a chemical plant, oil refinery, or water treatment facility, Flowell's Universal Type Orifice Plates are the ideal choice.
Contact us today to learn more about our Universal Type Orifice Plates and how they can enhance your flow measurement capabilities. Our team is excited to assist you in finding the perfect solution for your specific needs, ensuring your operations run smoothly and efficiently.